Our Partners
---

Africa IFRS Academy in partnership with KPMG
KPMG and Shasat pleased to announce the launch of the Africa IFRS Academy (AIA) to address the shortage of skills and to offer world-class international financial reporting standard (IFRS) training to the African accounting professionals as well as top management personnel.   The deputy governor of Central, Bank of Nigeria (Economy Policy), Ms. Sarah Alade, while commending KPMG and Shasat for setting up the academy, stated that the move would help address one of the major challenges to compliance among the African business entities by breaching the skills gap and ensure that the continent was abreast of global best practices.

Public Sector Accounting Workshop Collaboration with PwC
Shasat and PwC are pleased to announce their joint agreement to offer International Public Sector Accounting Standards (IPSAS) training workshops. According to Patrice Schumesch, PwC global public finance & accounting partner and chair of PwC's IPSAS technical working group. "While the global move toward IPSAS is accelerating, building capabilities remains a challenge. We want to address this challenge and share with public sector professionals our extensive practical experience of helping governments and international organisations implement and apply IPSAS. We are pleased to join our forces with Shasat for this initiative with the objective to offer training of the highest quality."

Japan Business Assurance Co., Ltd
Shasat and Japan Business Assurance (JBA) are pleased to announce their business collaboration to offer IFRS advisory and Training services to institutions in Japan.  S. Ugajin, Director at JBA mentioned that "we will offer our clients an extensive range of IFRS training courses in association with Shasat, one of the leading training brands in the world.  As we know that the Japanese entities are moving towards full implementation of IFRS, therefore, they are faced with the shortfall in professional human resources.  JBA believes that the Training Services will provide the best solution for the accounting professionals in Japan".
The Institute of Chartered Accountant in England & Wales (ICAEW)
ICAEW is a world leading professional membership organization that promotes, supports and develops over 150,000 chartered accountants worldwide. They provide qualifications and professional development, share their knowledge, insight and technical expertise, and protect the quality and integrity of the accountancy and finance profession.   

Africa IFRS Academy
Africa IFRS Academy (AIA) is an initiative by Shasat to offer IFRS, IPSAS, USGAAP, Compliance, and Risk Management programmes to professionals and senior executives based in the Africa continent. We look to bring on board the thought leaders from Africa who would then impart their valuable in-depth knowledge and hands-on experience with the industry leaders/professionals in a manner which is most suited to them.
World Compliance Association
We are pleased to announce that Shasat is now a member of the World Compliance Association (WCA).  Both Shasat and WCA are confident that this association would allow both organisations to complement each other's service strengths in compliance matters.   According to the president of the WCA, "having members such as Shasat is an important advancement since Shasat has advanced training solutions in compliance with multiple languages and multiple international locations".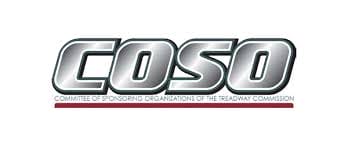 COSO
Shasat incorporates portion of the Committee of Sponsoring Organizations of the Treadway Commission (herein after 'COSO') content for the purposes of delivering training courses under non-exclusive licence from COSO. Neither AICPA nor COSO undertake liability for any product or service of Shasat, and to the extent permitted by applicable law, disclaim liability for any loss or damage of any kind arising from use of and/or reliance on the contents of this publication. Under this license, Shasat is allowed to use COSO Training materials and marketing material for such training programmes to be delivered by Shasat. Shasat may use the word COSO/logo in marketing and promotion material either in print or online, to truthfully describe products and services. Shasat acknowledges AICPA and COSO shall be the sole owner of all rights, title, and interest in and to the content. AICPA and COSO shall retain all rights not expressly granted to Shasat. No rights are granted to third parties to reproduce or distribute the materials of Shasat or AICPA/COSO without first seeking appropriate permission from either entity.

CPA, CPA, and CMA Courses in partnership with Becker
Shasat in a partnership with Becker has launched Becker's CPE (Continued Professional Education), CPA, and CMA Exam Review programs. Becker Professional Education is a leader in providing customized personalized learning experiences and AI-driven platforms. Becker's signature exam preparation and continued professional education offerings will provide professionals with a comprehensive set of industry-leading products, utilizing adaptive technology and industry-leading subject matter experts, tools and resources through quality content, intuitive user experience, industry-leading instruction, and personalized learning.