Our Faculty Members
---
Our trainers have specialist knowledge and first-hand experience of implementing the International Financial Reporting Standards (IFRS), International Public Sector Accounting Standards (IPSAS), Generally Accepted Accounting Principles (USGAAP), Risk management strategies, Management practices, Compliance matters such as Basel regulations, Solvency II, Anti Money Laundering regulations and number of other evolving regulatory matters. This ensures an engaging and stimulating learning experience for professionals and senior executives, helping to ensure knowledge is retained.
They understand the accounting and regulatory requirements, risk environment, industry issues and challenges, risk management strategies, financial reporting & disclosure requirements, and compliance environment. They impart their knowledge using real-life industry examples, simple and user-friendly presentation of important concepts/approaches and case studies. Here's your chance to get to know some of our faculty members and thought-leaders in their fields.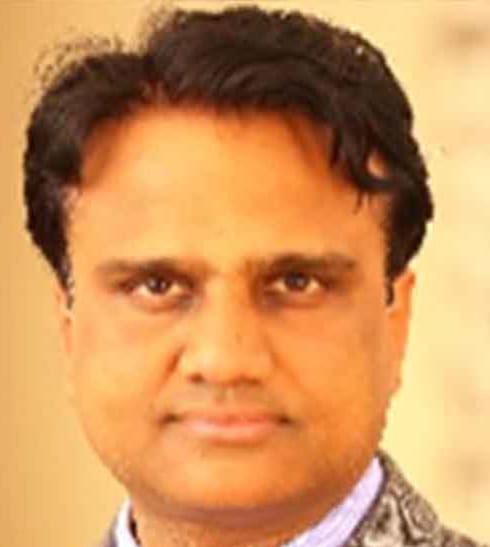 Sunil Kansal
Sunil Kansal is an acknowledged IFRS expert and a well-known international speaker. He heads the Consulting and Valuation division at Shasat Consulting in London and has been leading several IFRS, US GAAP, Risk Management, Valuations, and technical advisory projects. He is leading the advisory services to the Financial and Insurance entities (both life and non-life). Being a technical expert in insurance and financial instruments, he has been assisting several institutions in the implementation of IFRS in areas such as IFRS 17, IFRS 9, IFRS 15, IFRS 16, CECL/ECL, IBOR Transition, Fair Valuations, structured transactions, recognition, derecognition, consolidation, improving treasury operations including effective risk hedging, supporting client projects concerning the Basel regulations, and evolving new credit risk methodologies. He has over 20 years of industry experience working with ING Group and Bank of America as well as with all the big four accounting firms in several jurisdictions. Sunil has authored many technical articles and books touching on the most pressing accounting, risk management, valuation, IBOR transition, and credit risk in the valuation of derivative instruments (CVA, DVA, FVA and XVA). He is a regular speaker through various forums. Sunil is a fellow of the Institute of Chartered Accountants in England and Wales (ICAEW).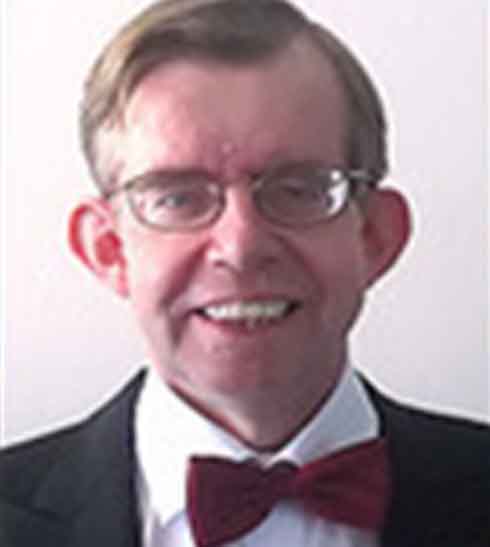 Michael Winkler
Michael is an actuarial expert and also a renowned speaker. He is currently leading Shasat's actuarial desk and has been providing advisory services to reinsurance and insurance companies in the area of Financial Solutions, mainly focused on Solvency II and IFRS 17. Besides working on the actuarial models, he is supporting few major reinsurance companies on the specific impact of the IFRS 17 and potential measures mitigating adverse effects. He has also been nominated on the board of many international insurance companies. He has spent many years working for the life insurance and reinsurance firms. He was the Chief Actuary at Union Re and then Swiss Re. He was leading the international project group developing the first Spanish annuitant mortality tables in 2000 and was the author of the Swiss Re publication "To live and let pay. Longevity and pensions insurance in Europe"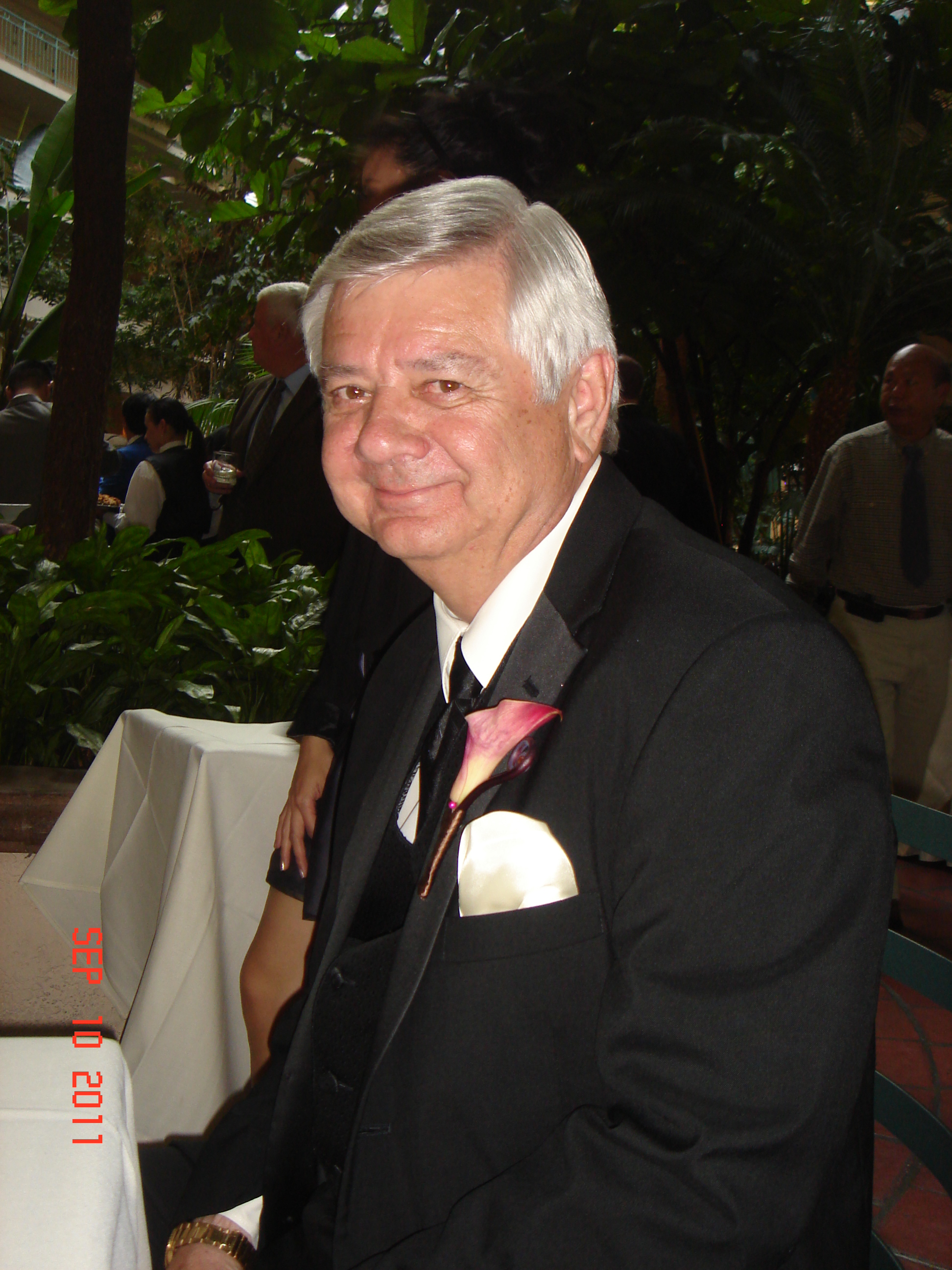 Charles W. Hester
Charles is a renowned US GAAS and US GAAP specialist and also a speaker. He is a Certified Public Accountant (CPA) from the Arizona and California State Board of Accountancy. He has taught for the Government Audit Training Institute in Washington, DC, the Pacific Islands Training Institute in Honolulu, the California Association of State Auditors, the California Society of Accountants and various other accounting and auditing professional organizations. He is a member of various professional auditing and accounting organizations and has written several articles that have been published in professional journals. In California, he has served two 8-year terms as a member of the Qualifications Committee for the California Board of Accountancy and has again been appointed to the Committee. He has also served on the California State Bar's Commission on Judicial Nominees Evaluation. In the past, he has served on the Disciplinary Board of the Oregon State Bar and the Oregon Boards of Geologists, Engineers, and Land Surveyors. Also, he served as the Receiver for the Bank of Micronesia in Palau.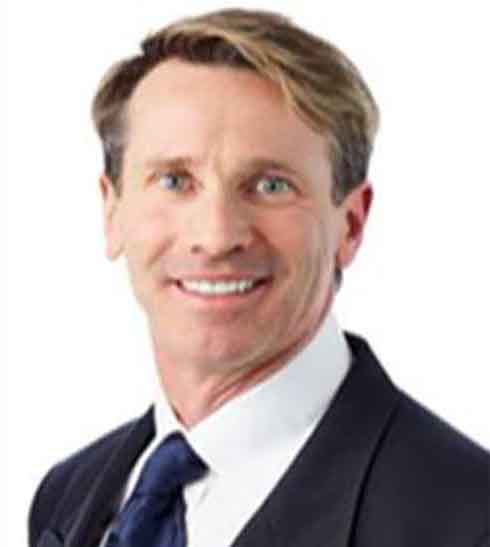 Chris Boland
Chris Boland is a professional IFRS consultant and trainer specializing in assisting clients with their transition from local or US GAAP to International Financial Reporting Standards (IFRS) and the application and adoption of new IASB standards, such as IFRS 17 Insurance. Mr. Boland is a CPA, CA and CMA. Mr. Boland has extensive experience with IFRS, US GAAP, and corporate disclosure requirements. Prior to establishing his IFRS public practice and teaching practice, Mr. Boland was General Manager of Accounting and IFRS reporting at Canada Post Corporation. His prior positions at other public and private organizations included various CFO roles. Mr. Boland also has over 30 years of experience in numerous sectors.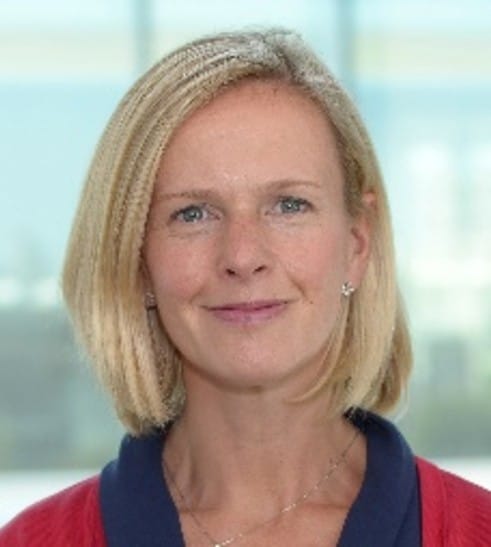 Claire Dean, BSc, FCA
Claire Dean is an experienced speaker who has been delivering high energy, engaging and practical learning programs on IFRS, UK GAAP and the technical developments in these areas. Claire previously worked within Ernst & Young's Financial Reporting Advisory team in London, providing technical advice and training to clients of EY. She has extensive training experience delivering public and in-house courses to corporates from a wide range of industries worldwide for over 15 years.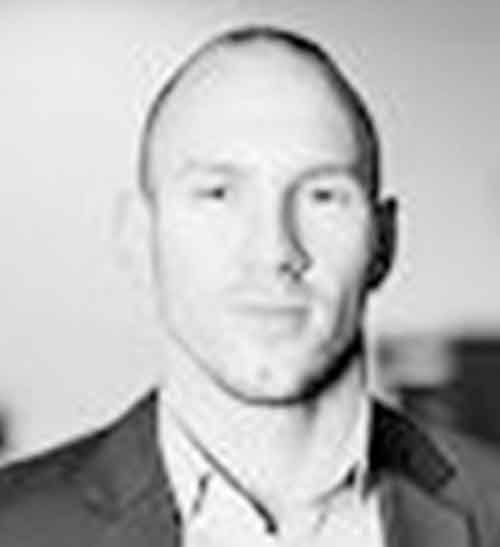 Alexandre Pinot
Rachana Kulkarni is a renowned IFRS speaker. She is a member of the Association of Chartered Certified Accountants in the United Kingdom. She has over 18 years of professional experience in auditing, accounting, advisory, and training. She was the lead IFRS trainer at KPMG. She has been conducting deep dive IFRS, Indian GAAP and US GAAP training sessions for multinational corporations such as Credit Suisse, Infosys, Genpact, KGS, WNS, Ernst & Young, AXA Business Services, Eaton, Cape Gemini, Fujitsu, Bridgestone, Syngenta, Mercedes Benz, HP, and many other large institutions. She regularly conducted Dip IFRS training sessions on complex topics.  She has trained over 1000 IFRS students and over 100 ACCA students, including candidates from KPMG (Romania) for their Audit skills. She has also handled several business development assignments for promoting international accountancy qualification from Uthe K, backed by strong domain experience in financial reporting, audit and taxation. She has also led a team of research associates and developed the study materials for international professional examinations like ACCA, CIMA and customized for corporate such as AXA, KPMG Global services.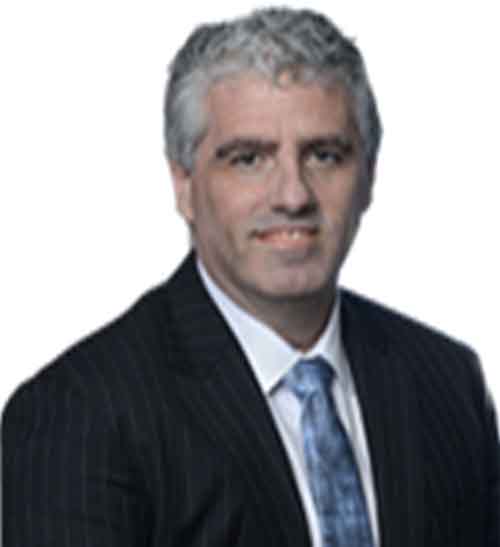 Michael Bret Hood
He is an expert in the Anti-Money laundering regulations, risks, challenges and best practices adopted by organisations. After serving 25 years as a Special Agent in the FBI, Michael now shares his knowledge through learning & development programmes. During his tenure with the FBI, Bret worked on many complex financial crime, money laundering, corruption and major cases such as the 9/11 terrorist attack, the HealthSouth fraud, and the Maricopa Investments case. Bret is an ACFE faculty member and has published articles in both Fraud Magazine and ACAMS Today. Bret is also the author of the critically acclaimed books, Eat More Ice Cream: A Succinct Leadership Lesson for Each Week of the Year & amp; Get Off Your Horse! 52 Succinct Leadership Lessons from U.S. Presidents.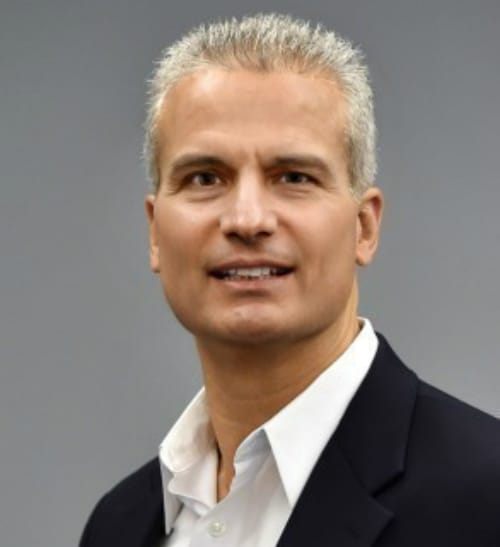 John Sitilides
John is a professional speaker on geopolitical strategy and the business impact of global risk and American politics. He is a Global Risk Analyst, a Washington DC government relations and international affairs specialist and speaker. Since 2006, he has been US State Department consultant advising on diplomacy issues in European and Middle Eastern diplomacy issues and affairs. John is also a former Chairman of a prestigious Washington DC international affairs institute. He is frequently interviewed by the US and international media such as CNN, FOX, OANN, China Global TV, RT America, i24News and Alhurra TV on global issues, national politics and Congressional affairs. Recently John presented a TED Talk event on "American Identity on the Global Stage,". He also delivered recent keynote talks on "The Trump Presidency: Global Risks, Geopolitical Strategy and American Leadership 2020" at five major events including GAIM Ops Hedge Fund Compliance in London, the Midwest Small Business Alliance in Chicago, Super Return U.S. East Conference in Boston, the Global Future of Retirement Conference in New York, and the Risk Minds Americas Conference in Miami.
As a speaker, John is informative, provides value and engaging and talks about real-time strategic global issues and geopolitical risk concerns under the Trump Administration, challenging the traditional analyst and media consensus on global leaders, their decision-making processes, and the long-term political and economic ambitions and objectives that ultimately shape the international security agenda. His visual storytelling is delivered without any notes, communicating directly with the audience against the backdrop of a visually compelling slide deck of maps, graphs, and charts and zero text or bullet points.
Andrew Tenant
Andrew Tennant is a subject matter expert witness in the field of Money Laundering methodologies and typologies for the National Crime Agency, providing expert evidence in court cases. Providing guidance upon money laundering investigations, prosecutions and defence case preparation. He is also a member of the UKs and Eastern Caribbean's advisory groups on crypto currency exploitation and regulation. Andrew has been in the law enforcement arena for over twenty-three years as a UK police officer, financial investigator, confiscatory and tutor. Andrew has worked through Europe in Greece, Poland, Albania and Bulgaria. In 2018 Andrew undertook to write the Eastern Caribbean's Financial investigation programme and CPD, whilst based in Barbados. He has a successful track record in prosecutions around Money Laundering and fraud winning national awards in the field of criminal investigation, financial investigation and IP fraud. Presently working from Bermuda he offers specialist advice, guidance and training in respect of an international corruption and money laundering enquiry involving politically exposed persons. He also provides senior investigating officer support and guidance in respect of restraint, confiscation, investigation, disclosure and charge preparation. Andrew is a board member of both the Anti Money Laundering and Financial Crimes agency (AMLFC) based in Miami and the Institute of Financial Accountants based in the UK.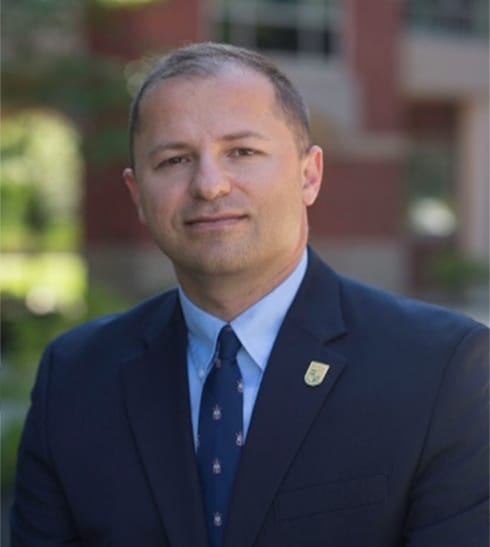 Feyzi Bagirov
Feyzi Bagirov is a Business Intelligence Analyst turned Data Scientist with over 12+ years of experience helping organizations use data and analytics for growth, transformation. He is currently a Data Science Advisor at Metadata.io, a B2B marketing automation start-up. Mr. Bagirov has also been teaching Analytics and Data Science in various graduate and undergraduate programs in the US and was a Founding Director of BS in Data Science at Becker College in Worcester, MA. He is a well-known speaker at various Analytical and Data Science Conferences and is a Top Writer on Quora on the topics of Data Science and Data Analytics. He holds an MBA from Babson College and is pursuing his doctoral studies in Data Sciences at Harrisburg University of Science and Technology.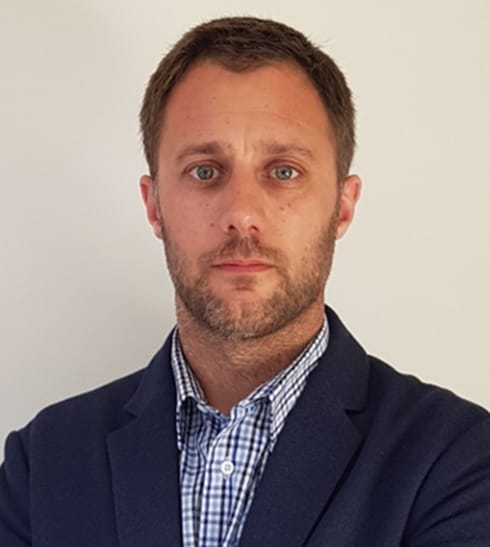 Dr. Nicholas Gilmour
Dr. Gilmour is a former international law enforcement expert. Nicholas has worked as an advisor to the United Kingdom and Abu Dhabi Governments in relation to strategic planning, cross border criminal investigations, extradition, money laundering, and organised crime. Nicholas has experience as an analyst through to manager of analytical services within a National Intelligence Centre and has published on the topics of money laundering, terrorism financing, intelligence, and cross border investigations throughout various publications options, including peer-reviewed journals and books. The work completed in the New Zealand Financial Intelligence Unit as a senior advisor on Phase 2 improvements under the Anti-Money Laundering and Countering Financing of Terrorism Act 2009 provided a timely transition for Nicholas into the private sector. As an AML Consultant, Nicholas provides advisory services for AML compliance best practice.
Janet Zaretsky
Janet is a two-time TEDX and Keynote Speaker, master professional business coach, corporate trainer, International Coach Federation member, Certified Conversational Intelligence Coach, Certified in Behavioral Style Instruments, a graduate of Coach U, former senior program leader for Landmark Worldwide, co-founder of Impact Speaking Lab who has worked with over 32,000 people over 24+ years. Here is a testimonial:
"As a serial entrepreneur continuously creating the future, my participation with Andrew & Janet in their Leadership & Communication courses compelled me to really get where I'm coming from, how I occur for friends, family, and stakeholders in my business, and how the technology of language enables a world where everyone wins. Whether I'm having a conversation with my 3-year-old daughter or presenting to a Fortune 100 executive board inside the context of the COVID crisis, the presence, skills, and strategies I developed have significantly broadened and deepened my personal and professional experiences well beyond understanding and being understood. Constantly straddling sales and operations in my business, applying the frameworks I learned enables me to quickly shift to provide context and value for my audience, leave behind what matters most, and as a result, I've become a servant leader to my team while sales and fundraising efforts have increased by an order of magnitude. I'm forever grateful to Janet and Andrew and can't say enough good things about their powerful contributions to me and mine." Jason Stoddard, Verimos, Inc. dba Korus Collective co-Founder, CCO
Andrew Poles
Andrew is a professional seminar leader and former Landmark Forum Leader for Landmark Worldwide. Andrew has coached more than 10,000 people in individual and group settings for over 16 years and, he is an expert in training people to communicate effectively. Andrew has owned several businesses, managed and grown several multi-million-dollar businesses. Here is a testimonial:
"Working with Andrew has been an experience like no other I have had in my 30-year career. I have been using mentors and coaches throughout my entire career and no one has helped me produce more relevant outcomes in sales and personal growth as quickly as he has. I will be using Andrew for years to come." John Cox, Vice President, Alliant
Dr. Marinus de Pooter
Marinus has extensive international management, consulting and training experience in governance, risk management, compliance, control, audit and finance. In previous roles, he was Director of Finance at Ernst & Young Global Client Consulting, CFO of a business intelligence consulting firm and European Director Internal Audit at Office Depot. He also worked as Executive Director and ERM Solution Leader at EY Advisory. Marinus focuses on supporting entrepreneurs, directors and managers with keeping their organizations future-proof. He has developed an intuitive value management approach. It enables decision-makers to connect with experts for the sake of continuously creating and protecting what their core stakeholders' value.